NOT A SINGLE COINCIDENCE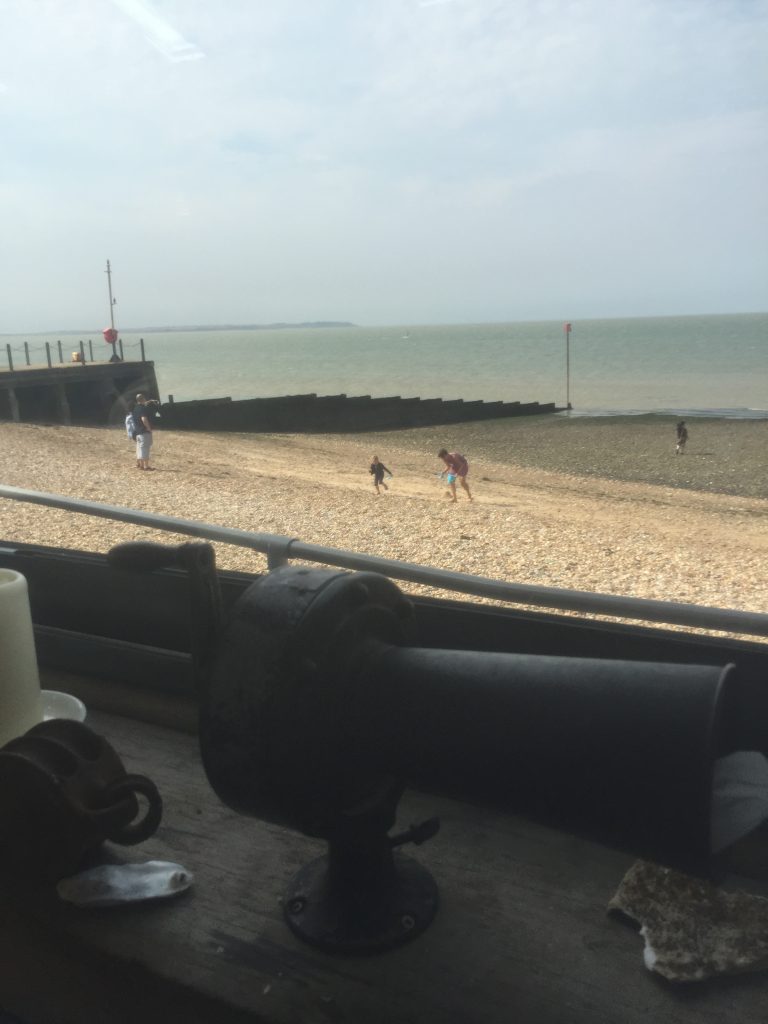 Looking up to heaven, Jesus sighed and said, "Ephphatha," and it means "Be opened."
In spatele ecranului se afla linistea unui caiet.
Cand auzi niste lucruri atat de bune, nu poti sa le tii doar pentru tine, asa ca le asterni si pe virtual.
Dumnezeu iubeste pacatosul, adica pe fiecare in parte. Dumnezeu nu iubeste pacatul.
Let's repeat: Iubeste omul (pacatosul), dar nu pacatul.
Pana ajungem sa nu ne mai judecam, e de munca.
Cand nu vrei sa vezi, nu vezi. Cand vrei sa vezi, tii de ochi deschisi. Cand nu stii, chiar nu stii.
"Dumnezeu, în adevăr, n-a trimis pe Fiul Său în lume ca să judece lumea, ci ca lumea să fie mântuită prin El. Oricine crede în El nu este judecat, dar cine nu crede a și fost judecat, pentru că n-a crezut în Numele singurului Fiu al lui Dumnezeu."
Asa cum am notat de la M28, Judecata lui Dumnezeu este integra, iar in lumea noastra exista doua tipuri de oameni:
Omul care aproba trairea altora in pacat.
Omul care judeca trairea altora in pacat.
Cand incetezi sa judeci, te pui deoparte. Poti sa te judeci foarte bine pe tine, iar in afara de tine, doar Dumnezeu iti cunoaste inima. Facem parte din ambele tabere… pana ne vedem de drumul nostru.
Luca 16:15 / Isus le-a zis: "Voi căutați să vă arătați neprihăniți înaintea oamenilor, dar Dumnezeu vă cunoaște inimile; pentru că ce este înălțat între oameni este o urâciune înaintea lui Dumnezeu.
Adevarul expune ipocrizia celui care condamna pe altii, dar face si el la fel.
Dar acum vine partea mea preferata:
Omul pacatos (eu) se judeca intai pe sine: Sunt primul dintre pacatosi, in capul listei, number one, asta te scapa de ipocrizie.
E multa vorba, multa vorba in gol, pana inveti sa taci. Asculti mai mult, vorbesti cand trebuie.
Uneori cautam sa modificam adevarul prin informatii noi.
Legea trebuie implinita. Nu sa o stii, nu sa o reciti pe de rost. Legea trebuie implinita.
The bigger we make our God, the smaller everything else gets.
Keep on loving people. Love them and depend on God.
Duminica, la finalul unei "cuvantari", priveam ecranul unde se derulau imagini minunate din natura si anumite versuri din melodia ce se intona. M-am privit alergand spre un om imbracat in alb ce mi-a pus mana pe umarul drept si mi-a spus: Hai! Lasa lumea in spate! Sa mergem! (Multumesc lui Dumnezeu pentru imaginatie)
Cine poate sa fie acel personaj spre care alergi pentru ca stii ca te iubeste, stii ca poti pleca capul smerit, stii ca poti sa rasufli fara sa te judece, stii ca a murit, stii ca a inviat si domneste prin dragoste? Daca nu esti sigur, inseamna ca nu stii.
Unii cunosc personajul, altii cauta peste tot si in toti personajul, dar El poate veni atunci cand spui: "Usa inimii mele este deschisa. Intra si locuieste in inima mea. Esti pacea inimii mele." In fiecare dimineata repeti acelasi lucru, iar atunci cand vrei sa cunosti si mai bine personajul, ii cauti povestea in Biblie, cu ochii de azi. Citesti, recitesti, si zi de zi inima devine tot mai alba. Divinitatea este ca o comoara ascunsa a inimii tale. Nu trebuie sa faca sens pentru nimeni.
Cu orice vrei sa umpli inima, tot se goleste, iar atunci cand rostesti Numele, sa fii sigur ca te asteapta pentru ca deja te cunoaste. Inima vrea multe lucruri, si cu cat vede mai multe, vrea si mai multe. Inima era golita de dorinte cand ne-am nascut, dar plina cu un infinit de dragoste.
Putem sa avem lucruri frumoase, dorinte indeplinite, dar nu in ele sta ancorata credinta personala pe care ti-o creezi cu Divinitatea.
Si nu trebuie sa fim de acord cu nimic. Esti doar experientele si lectiile tale. Nu esti cel din fata ta, si nici cum gandeste el. Indiferent de nuanta temporara a inimii noastre, putem sa fim in pace.
Exact cand nu te astepti, apare. Si o sa gresesti, pana cand o sa-ti dai seama de repetitie, iar aici intervine o fraza care-mi place mult: "Resist the Devil and he will flee from you."
Bine, bine, dar cum se traduce asta? Cine e "Devil" asta ca nu-l vad. Cred ca exista sub diferite forme. Gandul negativ si actiunea negativa apare acolo unde a cedat la un moment dat si usa s-a deschis. Spiritele rele sau gandurile negative nu sunt inventive, iar ele vin pe aceeasi cale unde le-ai dat voie sa intre in viata ta. Care sunt slabiciunile noastre? Pe aceeasi cale se intorc.
Daca am deschis usa fricii, ma duc inapoi la prima usa. Caut unde a aparut frica. Unde am observat-o? Era a mea?
2 Timotei 1:7-9
"Căci Dumnezeu nu ne-a dat un duh de frică, ci de putere, de dragoste şi de chibzuinţă. 8 Să nu-ţi fie ruşine dar de mărturisirea Domnului nostru, nici de mine, întemniţatul Lui. Ci suferă împreună cu Evanghelia, prin puterea lui Dumnezeu. 9 El ne-a mântuit şi ne-a dat o chemare sfântă, nu pentru faptele noastre, ci după hotărârea Lui şi după harul care ne-a fost dat în Hristos Isus, înainte de veşnicii."
Daca nu vine de la Creator, vine din dezordine, din ce mostenim sau ce observam in jur, until you cut the cord.
Ce pot sa fac in dreptul meu ca simplu om, este doar responsabilitatea mea, iar tot ce trece peste ziua de azi, este deja in mainile lui Dumnezeu. Suna greu de crezut… pana crezi.
Dar cum aplici daca nu stii? Asa cum spun si Scripturile, cel mai bine este sa spui pur si simplu rugaciunea "Tatal Nostru", pentru ca Dumnezeu cunoaste deja orice rugaminte a ta.
Aici las un exemplu general cu toate variantele posibile. O rugaciune poate sa fie chiar si un "Multumesc!"
Doamne, las in mainile Tale grija zilei de maine.
Doamne, las in mainile Tale orice gand negativ legat de sanatatea mea, de jobul meu, de pielea mea, de dorinta mea, de copilul meu, de ce a spus prietena sau prietenul meu. Las in mainile Tale ce a spus colega, seful, partenerul. Eu nu am venit la pachet cu nimeni pe Lumea asta. Am venit sa invat din greseli si sa iubesc. Am venit sa fiu o fiinta iubitoare care ofera iubire si primeste iubire. Nu traiesc ca sa ma mulez pe placul nimanui. Nu traiesc sa fiu perfect.
(Dumnezeu nu este impresionat de aparentele noastre. El se uita doar la inima.)
Eu nu trebuie sa stiu, oricat as cauta, oricat de inteligent m-as crede, renunt azi pentru ca nu am de ce sa stiu totul, dar Tu cunosti, iar eu ma concentrez la Cuvantul Tau, la floarea din fata mea, la proiectul din fata mea, la copil, la parintele meu, la bucuria din inima mea.
Drumul meu nu trebuie sa semene cu nimic. Daca eu te port in inima mea, este suficient.
Te trezesti in fiecare dimineata cu acelasi gand, fara sa te mai uiti la nimic, fara sa controlezi, fara sa verifici. Nu te uiti inapoi.
Dintre toate personajele feminine mentionate in Biblie, Dumnezeu a tinut sa sublinieze povestea sotiei lui Lot care s-a transformat in stalp de sare… pentru ca s-a uitat inapoi.
In sens metaforic se aplica oricarui om ce isi doreste sa progreseze, isi doreste sa devina mai bun cu el insusi, vrea sa faca bine, dar isi aminteste de trecut. Iti trece prin minte calea usoara, sa te intorci la "EU cel vechi", la a privi spre ce spun altii. Inevitabil te blochezi si nu mai poti continua drumul tau. Firea cea veche incearca sa ti impietreasca inima. Blocarea in trecut, dorinta de a verifica ce s-a modificat in urma mea, nu face decat sa-mi blocheze prezentul meu.
Lui Dumnezeu ii place sa ne prospere, dar noi trebuie sa fim atenti cu ce ne umplem inima, pentru ca dorintele noastre devin uneori mai mari decat El, si asta ne indeparteaza de ceea ce suntem. Doar eu sunt responsabil sa-mi pun inima in ordine.
Pot merge pe un drum nou, si daca drumul acesta necesita sa fiu doar eu si Dumnezeu, care este Prietenul meu cel mai bun, asa sa fie! Mai bine merg asa, decat sa privesc la ce a fost vechi in mine, la ce nu exista azi. Nu exista drum mai sigur decat cu Domnul Iisus Hristos.
"Cum? Unde e? E poveste veche…"
Daca incerci sa citesti Biblia cu inima de copil, drumul negresit apare.
In aceasta dimineata m-am trezit in minte cu o melodie pe care o cantam atunci cand eram copil. Versurile sunt frumoase. Enjoy!
God is keeping all His promises. He will give you beauty for the ashes. Ask God for discernment and keep your faith until the end.
Jesus Christ says "I tell you the truth", "I am the way, the truth and the life. No one comes to the Father except through me." ( Mat 18:18; John 14:6)
The posture of your heart makes all the difference you wish to be today.
With less of me, there's more of God.
Empty is where miracles begin.
Blessings!
Best regards,
Mijournali